Moderator: Extend-A-Story Moderators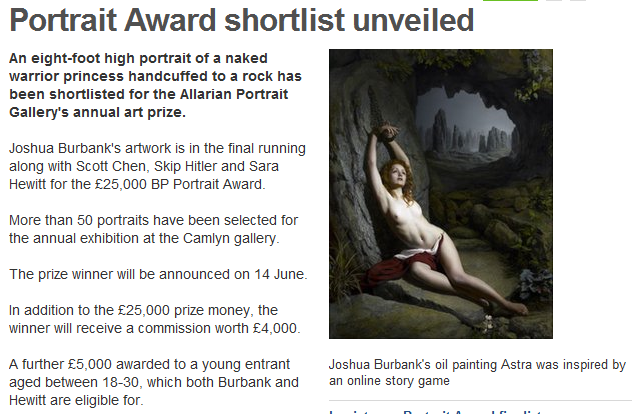 *whistles innocently*
Posts: 313
Joined: Fri Mar 31, 2006 3:31 pm
Contact:
Good eye, JH! I always thought Astra would have a bit more flesh on her, but if a paperback book of the NEQ were ever published, I think that is a good candidate for the cover. (And I like the fact that a young artist is drawing on pre-20th Century ideas and is drawing something beautiful., rather than trying to "make a statement.")

And Won-Tolla's parody is dead on.
Posts: 193
Joined: Fri Nov 09, 2007 4:38 am
Ha! Nice.

And nice parody, won-tolla!